Portfolio
Lanark
Residential Infills
|
Multi-unit residential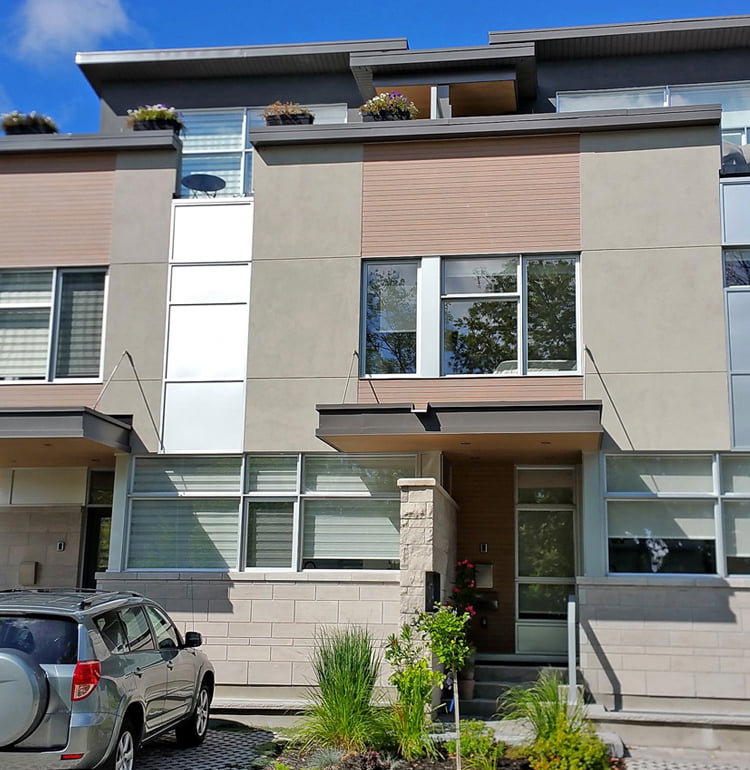 About the Lanark Project
Located within the community of Westboro-Beach, this unique development anchors a corner lot with an impressive townhouse development creating four single family townhouses within two distinct unit complexes. Composed as "sister" buildings elements blend and echo each other unifying the development around a central double-drive laneway.
Push pull elements of volume and materials used across the facades are separated by windows and panels and give immediate distinction for each entrance, while maintaining private open terraces above. Overtop of the private terraces there are unique funky inverted roofs which give shade to the terrace.
Each set of town homes is separated by stone walls that clearly define entrances to each home.