Portfolio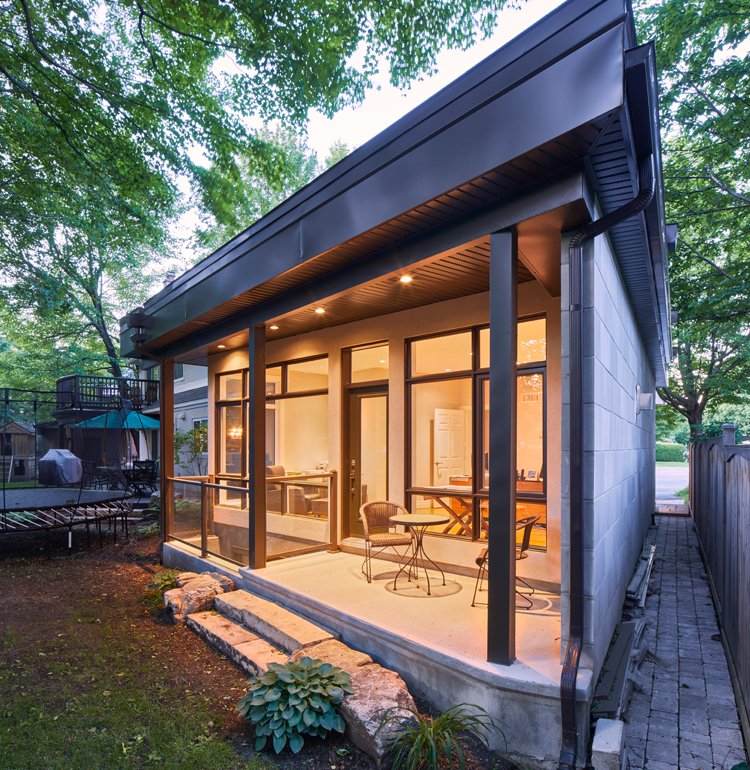 About the Calais Court Project
Located in the mature neighbourhood of PineGlen and nestled up to the Rideau River, this home addition maximizes light and space for a home office without heavily impacting the front façade of the residence.
This simple entrance-way set back from the main façade offers a quick glimpse of the vast undisclosed space that lies beyond.  By using full glass walls in the front and back of the addition, this design allows for a direct sight line beyond the entrance through the open lobby, into the spacious office and exterior yard beyond.
The full openness of the addition is truly appreciated from within the office proper, complete with a full stone fireplace, enclosed by a windowed wall leading to the exterior through another glass door.  Corner windows allow for a vista view through the rear-yard and adjoining deck.
To further capitalize on adding space to the interior, a basement was extended under the addition to create additional space for the home, using a large terraced window well and full window to admit natural light within a comfortable guest room suite.