Portfolio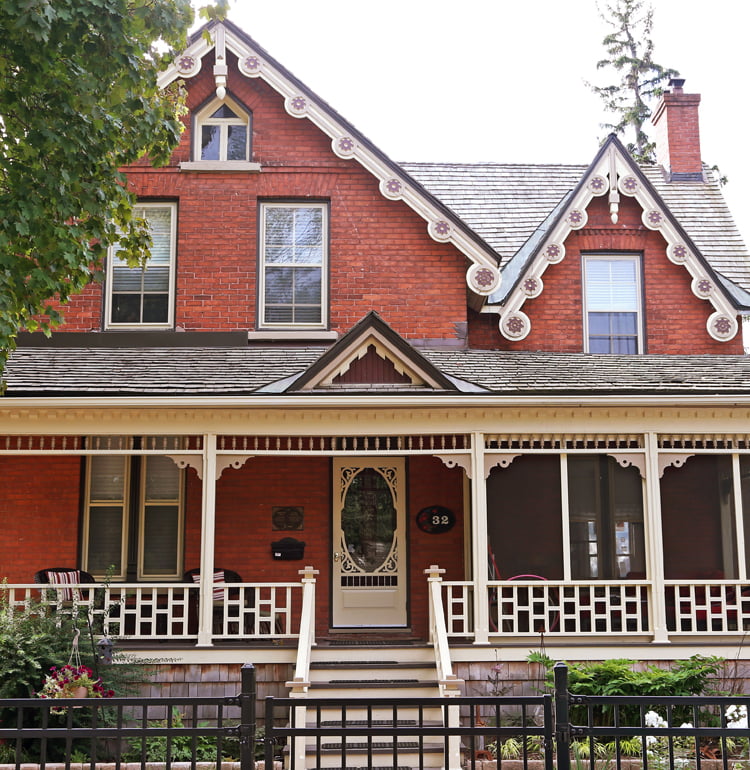 About the Cameron Street Project
The present Cameron Street renovation was designed to open up the rear of the closed-in house in order to admit southern light and enhance the appreciation of the deep backyard. A new, larger and more functional kitchen, opening unto a lower family room is located on the main floor permitting effortless access to the new exterior rear terrace through a paired set of double doors spanning the entire south – west corner. Protection offered by the overhangs suspended above two walls of glazing offer a sanctuary to enjoy the gardens while still sheltered by the embrace of the home. A garden "folley" at the back of the yard draws and terminates views across the yard.
A new 2nd floor master bedroom suite is built to function in the 21st century and with win­dows generously proportioned to admit views, light and space and includes a second floor balcony overlooking the property.
Connecting the floors, a transparent stair volume, with generous landings for beloved plants, anchors the cantilevered addition to the existing house and forms a pivot around which the new com­position is distinguished from the heritage fabric.
The addition's materials echo the existing: salvaged brick from the original home is reused on the ground floor sides and new entry, and cedar siding was selected on the suspended second floor volume recalling the cedar shingles on the original addition. Both materials integrate the new addition to the main house's physical reality and memory.
Complementing the existing building's form, the new addition somehow inverts the timeless groundedness and intimacy of the designated Robertson house by offering apparently weightless cantilevers floating over glazed voids – thereby fully exposing the connection between the old and new, and between the interior and exterior views, grounds and weather.