Portfolio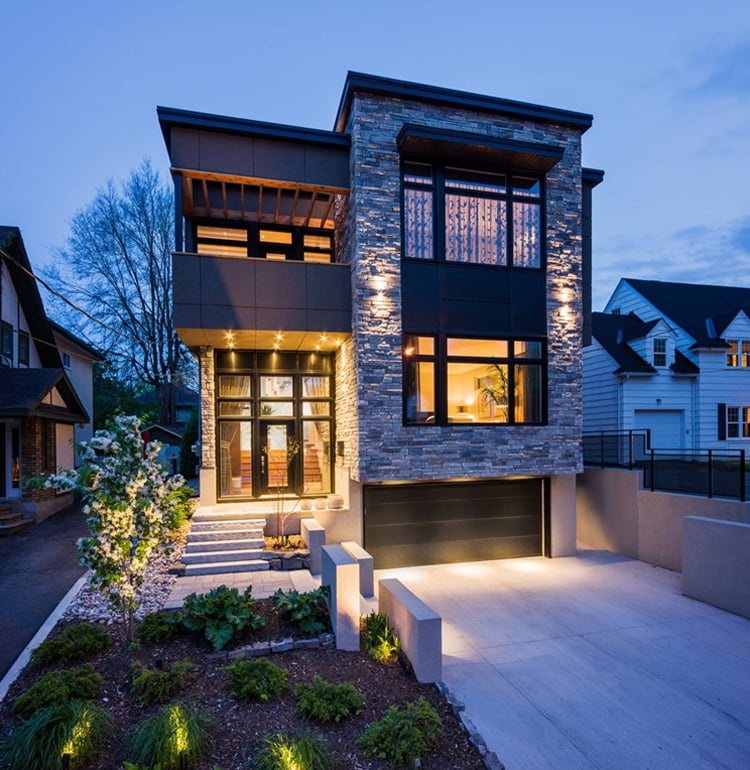 About the Geneva Project
Located in Hampton Park, in a community primarily composed of single family homes, this modern development includes open spacious living while providing multiple roof terraces and vista views of the surrounding neighbourhood.
Distinct large panelled windows grace the front façade, designed on both stories to dissolve the surface of the structure and allow the spaces within to be flooded with natural light.  Each side of the home offers a unique solution for light opulence and privacy that range from a grand vertical band of windows from the ground level to roof-top, to beautifully arranged horizontal portholes.
The broad strokes of the building elements use a variety of building materials on the exterior to compliment the streetscape of the area. This modern design gives new dimension as wall sections are pushed and pulled throughout the surface body.
Both rooftop and front terraces offer unique views and privacy as they create a distinct weightlessness to the structure. Wood and glass allow a certain amount of transparency as well as privacy within the depth of the terrace.