Portfolio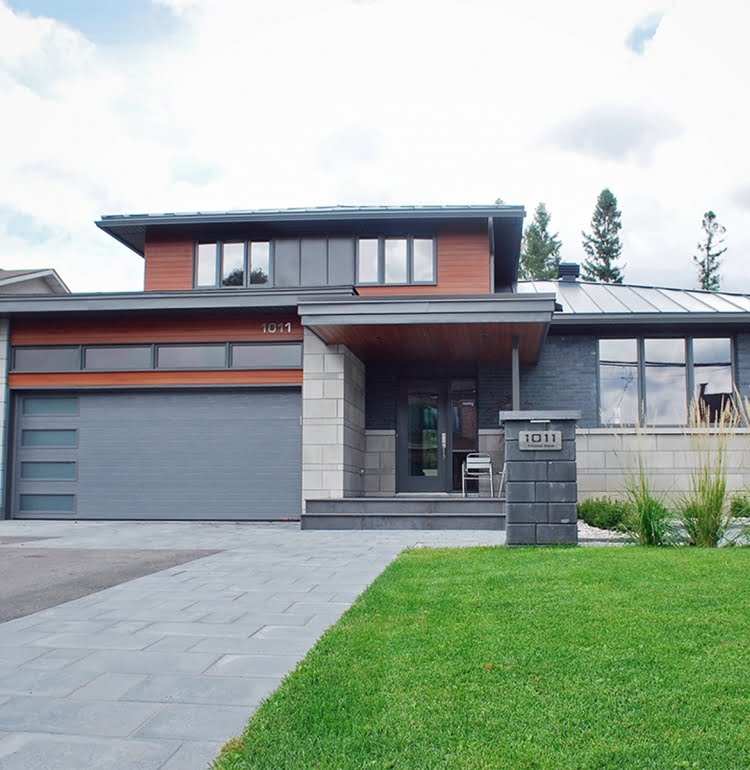 About the Falaise Project
Just around the corner form Carleton Height Park, this project on Falaise Road transformed a small split level, tired, 1960's house into a sparkling modern home complete with expansive interconnected, multi-leveled, open main floor spaces, layering views from the front through to the new rear addition and terraces beyond.
By adding to, and renovating the garage and main floor spaces; the second-floor rooms and master bedroom; and designing a new en-suite; an almost complete interior redesign ensued. Adding space to the split-level kitchen and dinning room areas means large family meals overlooking the lower level family room can now be accommodated. The addition of a new raised rear deck off the kitchen, (to be completed) will allow extended outdoor BBQ use, perfect for a family that celebrates with fine cuisine. The new dining room projects well into the rear yard and creates a natural leisure, at-grade deck space (to be completed), nestled just outside the sliding doors of the family room.
Adding new glass guards within the steel and wood staircase, opened up the mid-house structure and allowed an expanded line of sight connecting the kitchen, dining and living spaces. While large panelled cornered windows within the dining area bring sky, light and the surrounding tree canopy effortlessly into the space, encouraging natural light to pour into the body of the home.
Second floor renovations of the master bedroom and existing washroom resulted in a modern en-suite and walk-in closet that echo the fluid, efficient, and clean lines, hallmarked on the main levels.
A new and inviting exterior front porch, expressed with an elongated canopy is coupled with a completely new resurfaced building envelope and roof, seamlessly integrating the original building form into a more inviting and broader structure.