Portfolio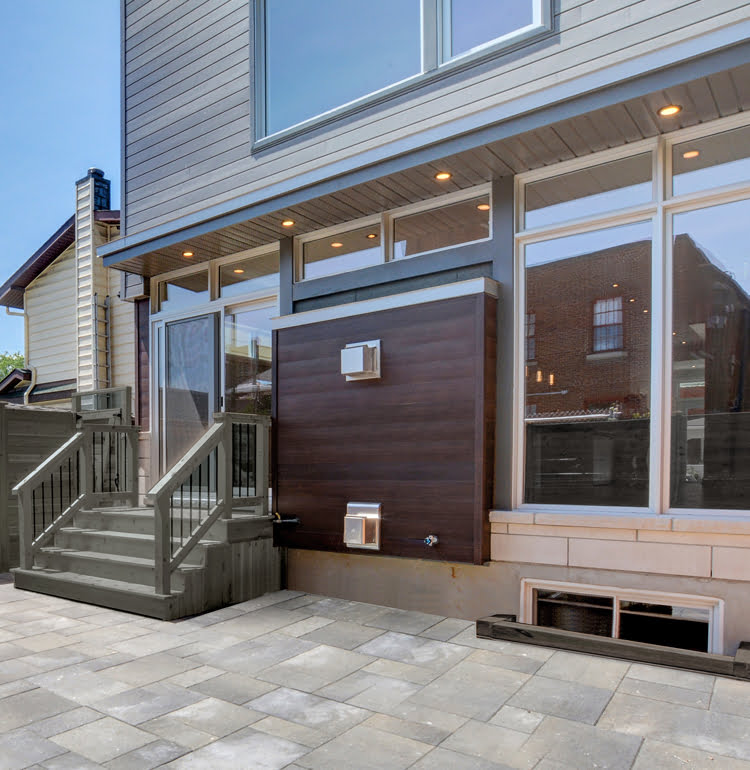 About the Hamilton Project
Located in the heart of Fisher Park, an established residential neighbourhood, this development involved the severance of the original property to create a new narrow vacant lot, on which a modern single family detached infill home was developed.
Designed with large, open and sun soaked spaces, the second floor seems to hover over the main storey capturing light and space within. This unique set back of the main storey, still allows for a generous entrance in spite of being flanked by 2 parking spaces (one for each severed lot). A broad front porch, that expands the width of the ground floor front, and is tucked under a projecting canopy, echoes the second-floor window element above. This effectively creates a transparent column façade inviting both visual and physical access into the home.
Once beyond the sun-lit entrance, the main floor opens out into a modern kitchen and living space, framed by an entire rear wall of glass that surrounds a mosaic clad fireplace as the room's focal point. The rear wall of natural light floods into the space, dissolving the distinction between inside and out.
This sleek open design is carried through both floors, defines expanses of uncluttered space, glazed with natural light, both suspending the second storey and brightly penetrating deep into the interior of the home.